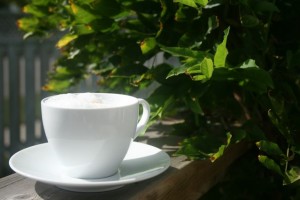 In the last month we bought a beautiful solid maple bedroom set with side tables and a wardrobe along with a brand new espresso maker – all from Kijiji.
Not that long ago, we wanted to change the loft bunk bed in my son's room to something a little more grown up. On a Friday night we sold the set for $150 and by Saturday afternoon had bought a replacement bedroom set for $150. It didn't cost us a thing other than the gas to drive across town.
What I love about Kijiji / Craigslist
It's free! – It's free to post an ad. It's even free to reply to an ad. You have the option to upgrade your ad for a price but in our experience, anything we've posted the free way has still sold within the day.
There is nothing to mail and no hidden fees – You don't have to worry about reading the fine print. There are no shipping and handling fees. It's very straightforward. If the patio set says it's $100, you pay $100 unless you can talk them down in price and pay even less.
You get to see the item before you purchase it – If the photo doesn't look like reality, you can just say: "Thanks but no thanks", and leave. You won't have wasted anything except for the cost of gas to get there. There are a few things we've gone to look at and changed our minds once we saw the item. There are others things that looked way better than the photo showed.
You pay cash – You get to keep your privacy. There are no cheques with your address and bank information. No credit card information. Just plain old cash. I like knowing that I don't give away any personal or financial information about myself when making a purchase. Even Kijiji has no way of tracking who bought what.
No sales tax -This is my favourite thing about Kijiji. When I buy something from someone directly I pay no sales tax. If I had bought that same item at a consignment store, I would have to pay the tax on it. I like not paying tax legally!
There is little risk – Get buyer's remorse? Just sell it to someone else. Let's say you bought a coffee table for $50. You get it home and try it out. It's not quite the style you were hoping for. It doesn't look as good as you thought. It's easy. Take a photo. Post it online and sell it to someone else.
It's popular – Who would have thought I could find the exact espresso maker I was looking for in a week? I had narrowed it down to two brands thanks to reviews at amazon.com and kept checking every day. There are thousands of new posts that go up every day. One night, there it was. I contacted the person right away and had it within the hour.
It's a great way to re-use and recycle – Some people don't even want money for their stuff. They just want to get rid of it and don't want it going to a landfill. Not that long ago when people wanted to sell something, they'd post an ad in the paper with no photo. They were lucky to get any response at all. Now with free ad posting and photos, it's an easy way to get rid of things you don't use any more and make a little money in the process.
My son said to his friend the other night, "You have to try my Mom's frothed hot chocolate she makes with her new espresso maker. It's awesome." I went ahead and made them each a mug of peppermint hot chocolate, frothed and steamed to 130 degrees. When his friend tried it, he said, "That's the best hot chocolate I ever had!".
My son replied, "You can thank Kijiji for that!"
Kathryn works in public relations and training for a non profit. In her off hours, she volunteers as a financial coach helping ordinary Canadians with the basics of money management. Her passions include personal finance and adult education. Kathryn, along with her husband and two children live in Ontario.