When considering your contenders for best free Canadian chequing bank account in 2020, there are three things you need you understand right off the bat.
1) The big Canadian banks (RBC, TD, Scotiabank, CIBC, and BMO) are not your friend.
2) You should NOT be comparing these accounts based on their interest rates.
3) Chequing account, chequeing account, and checking accounts in Canada refer to the same basic vanilla transaction banking account. Chequing account is by far the most used term across the Great White North, but many of us are influenced by US-based checking account phrasing.
If you're looking for an account with a high interest rate and the best GIC rates in Canada, simply hook up any of the chequing accounts below to a free, no-fee EQ Bank Savings Plus Account.
Here's a look at our best Canadian Free Canadian Chequing Accounts for 2020… as well as some other contenders.
Free Chequing Account Canada: Comparison Table
Compare the best chequing account in Canada between Canada's online banks:
| | Tangerine No-Fee Daily Chequing Account | Motus Bank  | Motive Financial  | Simplii Financial |
| --- | --- | --- | --- | --- |
| Chequing Account Fee | No-Fee | No-Fee | No-Fee | No-Fee |
| Transaction Fees | None | None | None | None |
| ATM Access | Yes – Scotiabank ATMs | Yes – The exchange network | Yes – The exchange network | Yes – CIBC ATMs |
| Platform Rating | 4.2/5 Apple App Store | 3.5/5 Apple App Store | 1.6/5 Apple App Store | 2.8 Apple App Store |
| | 4.3/5 Google Play Store | 3.5/5 Google Play Store | 1.9/5 Google Play Store | 3.8 Google Play Store |
| Free Cheques | Yes | Yes | No | Yes |
| Mobile Cheque Deposit | Yes (First in Canada) | Yes | No | Yes |
| Other Interesting Notes | Best app and online interface | New in Canada | Owned by Canada Western Bank | Worst customer service ever as per every Canadian blog and forum. |
| | Cool promo when the Raptors win* | Mortgage focused | Best long-term interest rates | |
| | Great 1-per-month perks | | | |
| Review | Tangerine Bank Review | Motus Bank Review | Motive Bank Review | Simplii Financial Review |
| Visit Website | Visit Tangerine | Visit Motus | Visit Motive | Visit Simplii Financial |
* They are the official sponsor of the Toronto Raptors.
Hands-Down Winner: Tangerine Bank

While I'm not as much of a fan of their high interest savings account, the combination of using Tangerine for daily banking with their chequing account (plus a great no-fee credit card option), together with EQ for your GIC/HISA needs, is currently the best deal going in Canada.
Tangerine's long-time experience and roots as the original Canadian online bank really show in their features they are able to provide, along with the excellent usability of their platforms. The large Canadian and international ATM networks are a nice bonus!
Canadian Chequing Account Comparison: Tangerine vs TD, BMO, RBC, CIBC, and Scotiabank
We'll go into a little more detail here in a second, but here's a quick peak at how Tangerine's best Canadian chequing account compares to the TD Minimum Chequing Account, the BMO Practical Chequing Account, the RBC Day to Day Banking Chequing Account, the Scotiabank Basic Bank chequing account, and the CIBC Everyday Chequing Account. All of these Canadian chequing accounts represent the lowest cost option available at the major banks – not their "upgraded options" – which you can read more about later in this article.
Big Banks vs Tangerine Canadian Chequing Account Comparison
| Comparing | Tangerine | TD | RBC | Scotiabank | BMO | CIBC |
| --- | --- | --- | --- | --- | --- | --- |
| Cost Per Month | 0 | $4.00 | $4.00 | $4.00 | $4.00 | $4.00 |
| # of free debit card transactions - or other transactions (cheques, bill payments, etc) | Unlimited | 12 | 12 | 12 | 12 | 12 |
| Cost of transactions after the free ones are used | N/A | $1.25 | $1.25 | $1.25 | $1.25 | $1.25 |
| Free Cheques? | YES! | No | No | No | No | No |
The above Canadian chequing account comparison not a typo – and I'm not being lazy! I looked up the TD, RBC, BMO, CIBC, and Scotiabank chequing account details one by one – and they are exactly the same! (They play games with whether the price is $3.90, $3.95, $3.99 – but you get the point.) The more expensive chequing account packages from the big banks actually offer better value despite being more pricey.
How to Choose the Best Canadian Chequing Account
Here's my ranked priorities when choosing the best chequing account in Canada.
1) Is there a chequing account fee? If yes – you're not making the cut. Paying to access my own money is almost a non-starter in 2020. You'll notice that none of our top accounts charge you a monthly fee of any kind!
2) A pleasant online banking experience. I know that this isn't a high priority for everyone, but I don't want to visit branches unless I absolutely have to.
3) Unlimited free transactions. This is pretty standard up and down the list of our best Canadian chequing account contenders.
4) Access to ATMs across Canada. While I visit an ATM less and less often, there is no denying that when you need some cash in a hurry, it's inconvenient not to have locations nearby.
5) Elite trouble-free online experience. If you can't use your bank account, it doesn't matter how low-fee it is!
6) Free cheques. Because… Who wants to pay for cheques if you don't have to?
7) Mobile cheque deposit. Because… Who wants to walk and wait in line to deposit a cheque if you don't have to?
8) Interest rates and rewards points. As stated above, you should never have a large amount of money in your chequing account (use your high interest savings account instead) – so that renders interest rates almost irrelevant. Even more irrelevant is the miniscule rewards points that accompany certain chequing accounts. These aren't premium credit cards where the point differences can add up in a hurry. Just ignore the attempts here to get you to enroll in a chequing account that requires you to pay a fee.
9) CDIC insurance coverage. Good to have, but all of our leading contenders check this box, so there is no real differentiation there.
Tangerine No-Fee Daily Chequing Account – Our #1 Chequing Bank Account In Canada

When it comes to determining the best chequing account in Canada, there can be only one King.
And the king wears an orange crown!
All of our leading contenders for the title of Canada's Best Chequing Account cut fees to the absolute bone. Tangerine was at the forefront of this movement, and was changing the Canadian banking scene since before these news guys were in diapers! I've personally been banking with Tangerine since back in 2014.
All of these chequing accounts offer no-fee chequing, unlimited Interac etransfers, unlimited free Tangerine email transfers, and best of all $0 in monthly banking charges!
Here's where Tangerine separates itself from the rest of the pack however:
The best online platform and by far the best mobile app.
First bank in Canada to offer digital cheque deposit (take a picture – and boom – deposited).
Largest ATM network relative to other no-fee banking competitors.
Free cheques when you open your account.
Excellent suite of banking options including mortgages and a category-leading debit card/credit card tag team that no competitor can match.
The best commitment to personal finance education on their site by teaming up with Canadian financial gurus such as Preet Banerjee.
The best tracking and categorizing of your spending, in order to help you save each month.
One free stop payment each year.
One free debit card replacement each year.
If you live in Toronto, Vancouver, or Montreal, you can drop by one of Tangerine's cool Tangerine Cafes, and if you're in the rest of the country, keep a look out for their creative "pop up" storefronts made out of sea cans!
Tangerine is available to all Canadian citizens and has been a fixture on the Canadian banking scene for many years. While their interest rates have come down since being purchased by Scotiabank years ago, Tangerine still has the most well-rounded chequing accounts and no-fee banking options in Canada. In fact, it's not even all that close.
That's why we recommend the combination of opening a Tangerine chequing account, switching your payroll deposit there (getting the $200 bonus in order to do so), and then hooking up your EQ Bank High Interest Savings Account to your new Tangerine Checking Account, in order to take advantage of both EQ's consistently high interest rates, and Tangerines daily banking flexibility.
Motive Financial – Canada's Chequing Account Runner Up
The Motive Financial Cha-Ching account is relatively new to the Canadian no-fee chequing account scene, but it has certainly made a big splash! They are definitely a substantial step up on the vast majority of chequing accounts out there, and offer many of the same great no-fee options that Tangerine, Simplii, and Motus bring to the table.
While they do have a better high interest savings account option than Tangerine does – our Canadian banking hack of pairing Tangerine with EQ negates that advantage.
When comparing to Tangerine in other areas, we see that Motive charges a few other small fees that Tangerine does not, as well as an app that must be improved if Motive wants to ever get serious about mounting a real challenge for the Canadian chequing account crown.
That said, Motive Financial (owned by Canada Western Bank) is still young – so I'm excited to see where it goes, and I hope that it continues to push Tangerine to improve.
The Simplii Financial (Formerly PC Financial) – No Fee Chequing Account
It used to be that there were two leading contenders when it came to Canadian chequing account dominance – Tangerine and PC Financial.
Then PC Financial changed to Simplii Financial, and there have been very few positive changes to go with the rebranding from everything that I've read and heard. Now I must admit that I'm not a Simplii user, so can't speak from firsthand experience, but I know from the sheer number of emails and comments I've received from former PC Financial customers that the transition has been anything but smooth.
I should point out that like Motive Financial, the Simplii Financial no-fee chequing account is not at all a bad product! Any banking platform in Canada that lets Canadians bank for free is a solid deal in my books. Simplii has access to the CIBC ATMs (whereas Tangerine makes use of Scotiabank's ATM network) and offers a very competitive product offering.
It just simply isn't as good as what Tangerine puts on on the table. The online platform needs an update, and the app could use a refresh as well. You can read my full Simplii Financial review here, and see exactly what's good or bad about it.
The Motusbank No-Fee Chequing Account
I'm running out of ways to say, "Look this is a really good no-fee chequing account, but it's just not quite as good as what Tangerine has built over the years."
Motusbank is yet another solid new competitor on the Canadian banking scene. Just like these other excellent no-fee chequing account options, you can do your monthly banking, send etransfers, and write cheques for free. Motusbank also has some fine mortgage offers – but they're not all that competitive with the best Mortgage rates in Canada at the moment.
Motusbank will have to invest some substantial resources into refining their online platforms, and measuring up to the wide menu of offerings that Tangerine puts forward before we can consider them a big threat.
The New PC Money Account from PC Financial and Loblaws
Right as we were creating this Canadian chequing account comparison, we got big news in the world of Canadian banking: PC Financial was back!
Three years after selling their online no-fee banking operation to CIBC (and it subsequently becoming Simplii Financial) PC Financial is back with the PC Money Account. It is not technically a chequing account in that it does not appear that you can order cheques for it (and it certainly doesn't come with free cheques). What it does come with is a nice little loyalty program that many Canadians are quite familiar with in the PC Optimum Plan.
The basic idea is that the PC Money Account will allow you to bank for free. You can send etransfers, use PC Financial ATMs, pay bills online, and all of the other transactions that fall under the umbrella of a chequing account – you just can't send cheques. The PC Money Account does come with a debit card option. When you pay with the PC Money Account and/or use it to pay bills online, you will earn PC Optimum points that can be used to make purchases at Loblaws grocery stores or Shoppers Drug Mart. It will essentially act as 1% cash back – just redeemable only at those stores.
Given the legions of fans that the old PC Financial Chequing accounts used to have, the new PC Money Account is certainly one to keep your eye on! We'll see how their rollout goes before we start to place them with the leading contenders however.
Wealthsimple No-Fee Cash Account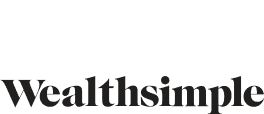 One interesting and innovative competitor to keep your eye on is the Wealthsimple no-fee cash account. It seems like Wealthsimple is inventing new ways to do a lot of things in the world of Canadian finance. See our full Wealthsimple Review for more details on their Canada-leading investment options.
While Wealthsimple cash is still a relatively new addition to the robo advisor's portfolio, it has some interesting potential. For right now, they're still going through some growing pains as they add new features to the account. For example they don't have a debit card at all, and are missing basically everything on our initial this-is-why-Tangerine-stands-out list.
What they do have is a really decent interest rate as part of their everyday chequing/cash account – and a cool-looking prepaid tungsten metal card that could kind of act like a debit card.
Compare Scotiabank, BMO, RBC, TD and CIBC Checking Accounts
Comparing the Scotiabank Preferred Package Account, the BMO Performance Plan, RBC Day-to-Day Banking, TD Personal Chequing Accounts, and CIBC Smart Account.
Look, you can't talk chequing accounts in Canada without looking at what the Big Banks bring to the table. Naturally, these banking behemoths are quite competitive with one another, and all offer the following:
Online platforms and refined apps that look shiny and are very usable.

Convenience of brick-and-mortar locations across the country.

A large system of ATMs

Various types of packages that allow certain transactions for free, while charging after a certain number of other types of transactions.

A premium type of "everything/elite/expensive" account that often includes unlimited everything, and some add ons like a decent credit card or safety deposit box.
Generally, the accounts range in monthly cost from $4-$35. This is virtually identical across all of the big bank options. Perhaps it's worth that monthly fee in added convenience for you personally, but for me, I just hate the idea of paying in order to grant the bank access to my money – just so they can make even more money off of the interest!
Is it worth it to keep a big minimum balance for the premium package?
Robb Engen from Boomer and Echo tuned me into the math behind keeping a big minimum balance in a chequing account a few years ago.
I have long espoused that folks should try to cut their banking fees to the bone (paying to access your own money!) by using no-fee banks like Tangerine or Motive. However, if you HAVE to use one of the big banks, think about this.
We'll use the Scotiabank Ultimate Package is an example. It's not a cheap commitment at $31 per month, but here's the perks you get:
Unlimited transactions and Interac etransfers

Unlimited cheques

A free pass to the

top Credit Card in Canada

(The Scotia Momentum Infinite) – valued at $139 annually.

Unlimited global ATM withdrawals (even if they're not part of the Scotia network)

No overdraft protection fee

Better GIC rates (still not nearly as good as EQ Bank's)

Some free trades with Scotia iTrade

A free safety deposit box ($55 value)

10,000

Scotia Rewards or Scene Points

on account opening
Those are some cool perks – but I'd still hate paying more than $420 (once taxes are added) each year to just access my own money!
The other option is to leave a permanent balance of $5,000 in my Scotia chequing account. If you leave $5,000 in the account, they'll waive that monthly fee.
Now – if you wanted to use that excellent credit card, and needed a safety deposit box, that is truly a $194 value yearly. So that's already a 3.8% return on your money. If there are a few bucks-worth of hidden value in the other perks, plus the value of a pared-down plan (like our RBC $4-monthly plan above), then you might be getting close to a 5% return on your $5,000 that you're leaving in the account.
That's not a bad guaranteed return on investment – especially in today's income-starved environment.
Now, if you already have a favourite credit card and/or don't use a safety deposit box, then obviously the value of this package can drop quickly – but it's not as much of an opportunity cost-loss as you might think at first!
Chequing Account Canada Frequently Asked Questions
What should I use my chequing account for?
Think of your checking account as the place you park money that you will need in the next few weeks. If you won't be needing the money for more than a month (or you are building an emergency fund) then the money is better off being invested or held in a high interest savings account. Most people use their chequing account as the place that takes in their paycheque, then auto pays their bills and loans, and makes their monthly payments. It's also the account that is hooked up to their debit card and is the account money comes out of when they write a cheque or send an etransfer.
What types of chequing accounts are there?
Most banks come up with some sort of fun-sounding marketing-savvy name for their plain-Jane chequing accounts. That said we can usually fit chequing accounts into the following categories: Personal – or basic – chequing account, senior chequing account, no-fee chequing account, hybrid account, student chequing account, youth chequing account, US Dollar chequing account, and joint chequing accounts. Make sure that when you compare chequing accounts in Canada that you are comparing apples-to-apples, and that you're not comparing a premium chequing account with a no-fee Canadian chequing account.
What is the difference between a chequing account and a high interest savings account?
Most people have a high interest savings account for long-term savings and use their chequing account for day-to-day expenses. From a bank's perspective, there is usually a much lower interest rate applied to a chequing account. There are a few banks (Motive and Wealthsimple) that combine certain aspects of both types of accounts, providing most of the flexibility of a chequing account with an interest rate somewhere around the midpoint of the two more mainstream categories.
Is checking account in Canada the same as chequing account?
Yes! Many people who write about "checking accounts in Canada" are in fact just allowing the dominance of the American media to show through. The USA obviously uses the term checking account almost exclusively and does not recognize the Quebecois background that led to the "chequing account" becoming the dominant term in Canada. You will also sometimes see the lesser-used – chequing account in Canada.
Best Canadian Chequing Account Promo Offer Code
The best Canadian chequing account with Tangerine also has unique promotions for our readers. Not only you will sign up with the best bank in Canada with free chequing, you will also receive the following promotion:
New clients earn 2.15% interest when you open a Tangerine Savings Account and Chequing Account with $200 bonus when payroll requirements are met.