As we update our list of the Best Canadian Dividend Stocks for 2021, we continue to focus on four key areas:
Dividend Yield, Dividend Growth Consistency, Earnings Per Share, and Overall Company Revenues.
As we enter the summer months, Canadian dividend stocks are seeing a nice run as we enter a period of cyclical rotation into banks and industrials.
---
As a longtime dividend investor (I've had a Canadian dividend investing portfolio for over 15 years now, since I started the Smith Maneuver) I've learned that while current dividend yield is a beautiful thing, it's the long-term dividend growth and earnings per share (EPS) that will really drive your overall portfolio returns. My personal selection for the top dividend stocks for long-term investments are available below.
Sneak Peek: Our Top 10 Canadian Dividend Stocks
Here's a look at our top 10 long-term Canadian dividend stocks in order of their dividend increase streak.
| | | | | | | | | | |
| --- | --- | --- | --- | --- | --- | --- | --- | --- | --- |
| | | | | | | | | | |
| | | | | | | | | | |
| | | | | | | | | | |
| | | | | | | | | | |
| | | | | | | | | | |
| | | | | | | | | | |
| | | | | | | | | | |
| | | | | | | | | | |
| | | | | | | | | | |
| | | | | | | | | | |
| | | | | | | | | | |
| | (Hidden, click for access) | | | | | | | | |
Our system has identified additional recommendations: 32 Canadian dividend stock, and 74 U.S dividend stocks recommendations found. View the complete program here.
Note: Data on this article updates periodically. If you are looking for real time data and guidance, read our recommendation below.
More Up to Date Canadian Dividend Stocks Data
The easiest way to keep up to date with the best dividend stock picks, is by signing up with Dividend Stock Rock. DSR is not just a weekly newsletter with stock picks. It's a program that will help you manage your portfolio and improve results using unique and sophisticated tools.
The person behind DSR is Mike, the most prominent and active dividend stock blogger in Canada and is a certified financial planner since 2003.
You can first read our detailed DSR review, or sign up now by clicking the button below. Our readers are eligible for an exclusive $100 off discount using code MDJGOPRO.
---
The Importance of Constantly Updated Dividend Information
As we look to the third and fourth quarter of 2021, we are seeing investors begin to cycle away from the highly variable US tech stocks that led the recovery and into some Canada's dividend kings. While we are obviously focused on ever-increasing dividend payouts, we're certainly not going to turn away from some substantial capital gains as well. With most analysts predicting a stimulus-driven rally for Canadian companies in the energy and banking sectors, our Top Canadian Dividend Stock Picks below aren't likely to be massive surprises.
But then again, long-term investing success isn't often about flashy surprises – especially in Canada's oligopoly-driven market. Instead we'll have to settle for systemically growing our EPS, overall dividends, and dividend yield.
The value-add of a program like DSR is particularly high in such times of volatility. Investors do a lot more fine-tuning and adjustments than before, even solid investors who are after long-term gains like us. Our $100 OFF with DSR is time-limited, and there will be no better time to join a program that boasts extremely high retention rates for satisfied customers.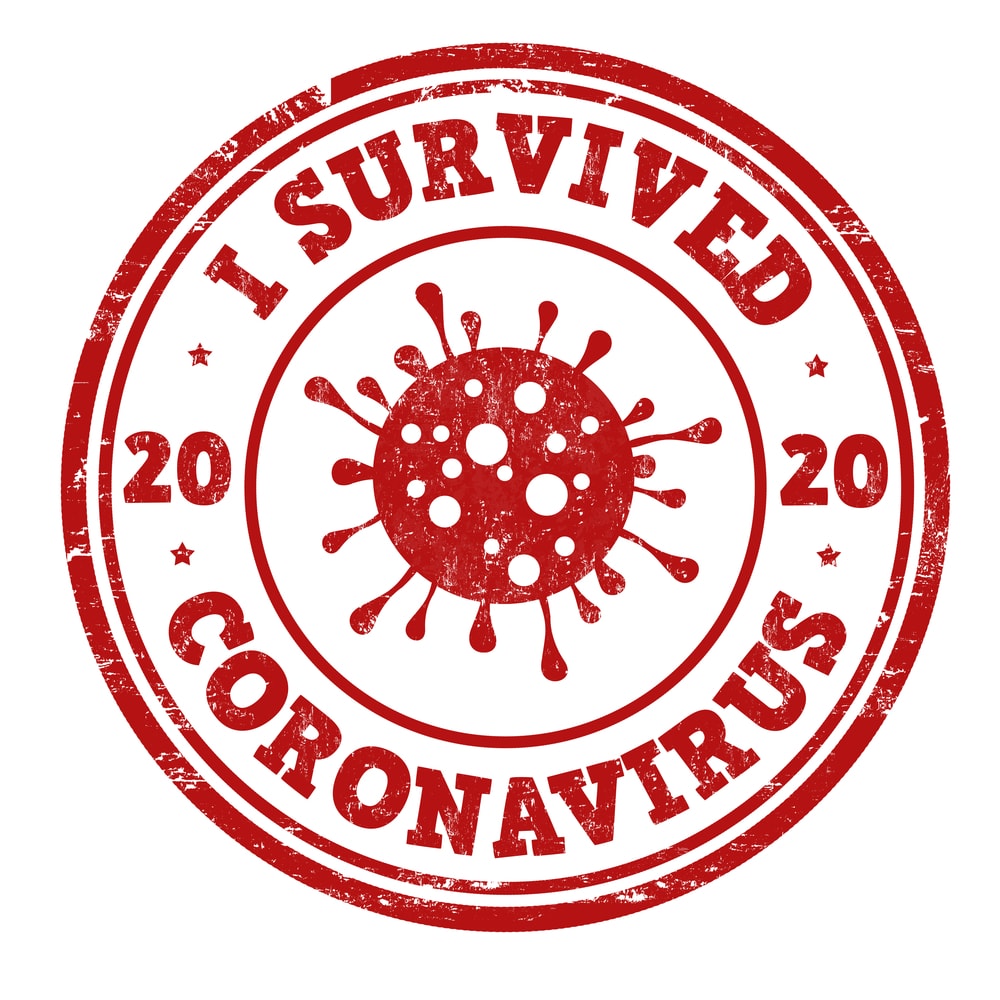 ---
My Top Canadian Dividend Stock Recommendations
Sorted in order of dividend streak:
---
Fortis (FTS.TO) – 46 years of dividend growth
3.72% Dividend Yield
7.38% 5 Year Revenue Growth
21.98% 5 Year Dividend Growth
64.86% Payout Ratio
19.66 P/E
Fortis has aggressively invested in its underlying infrastructure assets over the past few years, resulting in strong and solid growth of its core business. You can expect FTS revenue to continue to grow as it continues to expand.
With a Solid foundation from its Canadian-based businesses, the company has consistently generated sustainable cash flows, leading to four decades of increasing dividend payments. The company has a five-year capital investment plan of approximately $19.6 billion for the period 2021 through 2025. Only 33% of its CAPEX plan will be financed through debt, while 61% will come from cash from operations – this is a very strong balance sheet move for a utility dividend-payer.
Chances are most of its acquisitions will happen in the US. We also like FTS's goal of increasing its exposure to renewable energy (going from 2% of its assets in 2019 to 7% in 2035). FTS's yield isn't as impressive as the next utility on our list at 3.50%, but there is a price to pay for such a high-quality dividend grower.
---
Enbridge (ENB.TO) – 23 years of dividend increases
7.70% Dividend Yield
16.09% 5 Year Revenue Growth
13.93% 5 Year Dividend Growth
291.05% Payout Ratio
43.81 P/E
The first thing to understand about the North American energy/utility giant is that ENB's clients enter 20-25-year transportation contracts. This fact means that the company is incredibly stable, and its dividend remains rock solid despite the headwinds the broader economy faced in 2020.
It is already well positioned to benefit from the Canadian Oil Sands recovery (as its Main Line covers 70% of Canada's pipeline network). As production grows, the need for ENB's pipelines remains strong.
After the merger with Spectra, about a third of its business model will come from natural gas transportation. Enbridge has a handful of projects on the table or in development. It must deal with regulators, notably for their Line 3 and Line 5 projects.
Both projects are slowly but surely developing. In the meantime, management has fulfilled its promise to its shareholders, and we can see more momentum around the stock price. The stock offers a yield over 7%, which makes it a strong candidate for a retirement portfolio. The dividend is safe when you consider ENB's distributable cash flow.
This is another utility company that has demonstrated a strong commitment to renewable energy going forward. I really like how it has balanced out the traditional oil sector (we're still going to be using the stuff for many years folks) with the bridge energy of natural gas, combined with forward-looking renewables investment.
Overall, depending on day-to-day price movements, this might be my top pick for Best Canadian Dividend Stock at the moment.
---
Canadian National Railway (CNR.TO) – 23 years of dividend increases
1.64% Dividend Yield
16.54% 5 Year Revenue Growth
8.65% 5 Year Dividend Growth
47.10% Payout Ratio
28.72 P/E
Canadian National has been known for being the "best-in-class" for operating ratios for many years. CNR has continuously worked on improving its margin. The company also owns unmatched quality railroads assets. With a yield under 2%, we can't talk about a "strong" dividend payer. However, after digging further, I realized how strong the company's fundamentals are.
CNR has a very strong economic moat as railways are virtually impossible to replicate. Therefore, you can count on increasing cash flow each year. Plus, there isn't any better way to transport most commodities than by train.
The good thing about CNR is that you can always wait for a down cycle to pick up some shares. Wait for the price to drop a little if you are patient. There's always a good occasion around the corner when we look at railroads and they represent the ultimate in long-term safety.
---
Telus (T.TO) – 15 years of dividend increases
4.58% Dividend Yield
8.18% 5 Year Revenue Growth
4.65% 5 Year Dividend Growth
69.73% Payout Ratio
24.22 P/E
Telus has been showing a very strong leap in three key categories over the last 10-15 years. The company has grown its revenues, earnings, and dividend payouts on a very consistent basis. Telus is very strong in the wireless industry and can now attack other growth vectors such as the internet and television services.
The company shows the best customer service (read lower churn) in the wireless industry. (Anecdotally, I'd mention that this isn't a very high bar to clear – are you listening Rogers and Bell?) It uses its core business to cross-sell its wireless services.
Telus is particularly strong in Western Canada and is well-positioned to surf on the 5G technology tailwind as we head into 2021.
---
Emera (EMA.TO) – 12 years of dividend increases
4.60% Dividend Yield
10.00% 5 Year Revenue Growth
2.25% 5 Year Dividend Growth
50.78% Payout Ratio
15.41 P/E
Emera is a very interesting utility with a solid core business established on both sides of the border. EMA now shows $32 billion in assets and will generate annual revenues of about $6 billion. It is well established in Nova Scotia, Florida, and four Caribbean countries.
This utility is counting on several "green projects" consisting of hydroelectric and solar plants. Between 2020 and 2022, management expects to invest $7.5B in new projects to drive additional growth. This decreases the risk of future regulations affecting its business, as the world is slowly moving toward greener energy.
The company recently sold Emera Main and received $963M (USD) in March 2020. This improves its financial flexibility and ensures funding for future projects. Most of its CAPEX plan will be deployed in Florida where Emera is already well implemented. This is a "sleep well at night" investment.
---
National Bank (NA.TO) – 10 years of dividend growth
4.20% Dividend Yield
9.80% 5 Year Revenue Growth
6.90% 5 Year Dividend Growth
63.69% Payout Ratio
11.46 P/E
Like BMO, NA aimed at capital markets and wealth management to support its growth. A private banking stalwart since 1959, National Bank has become a serious player in that area. The bank even opened a private banking branch in Western Canada to capture additional growth.
Since NA is heavily concentrated in Quebec, it concluded deals to do credit for investing and insurance firms under the Power Corporation (POW). Branches are currently going through a major transformation with new concepts and enhanced technology to serve clients. While waiting for the results, it seems wise to invest in digital features to reach out to the millennials and improve efficiency.
The stock has outperformed the Big 5 for the past decade as it showed strong results. Recently, NA is seeking additional growth vectors by investing in emerging markets such as Cambodia (ABA bank). Can it have more success than BNS on international grounds?
There is no doubt that National Bank is not as safe as its Big Five cousins, but with that risk currently priced into the stock, the upside rewards going forward could be substantial.
---
Alimentation Couche-Tard (ATD.B.TO) – 10 years of dividend growth
0.55% Dividend Yield
9.95% 5 Year Revenue Growth
2.83% 5 Year Dividend Growth
9.81% Payout Ratio
13.45 P/E
An investment in ATD is definitely not inspired by its current yield. However, if you are looking at the long-term horizon, your dividend payouts will grow in the double digits for a while and you will enjoy a strong stock price growth.
ATD's potential is directly linked to its capacity to acquire and integrate more convenience stores. Management has proven its ability to pay the right price and generate synergy for each deal.
ATD shows a perfect combination of the dividend triangle: revenue, EPS and strong dividend growth. With the coronavirus's impact on the economy, ATD may be able to acquire more chains at attractive prices as they are bargaining from a position of strength due to their rock-solid balance sheet.
---
Algonquin Power & Utilities (AQN.TO) – 9 years of dividend growth
4.38% Dividend Yield
10.45% 5 Year Revenue Growth
12.40% 5 Year Dividend Growth
53.89% Payout Ratio
18.30 P/E
Like many utilities in North America, solid external growth is the key going forward. AQN had about 120,000 customers in 2013 and now serves over 800,000 customers. It achieved this impressive growth through acquisitions, the largest one being Empire District Electric for $3.4B, completed in early 2017.
With a budget of $9.2B in CAPEX, AQN has several projects set to come online through 2024. These include more acquisitions, pipeline replacements, and organic CAPEX. The utility will count on its regulated businesses to grow its revenue once those projects are funded.
AQN shows a double-digit earnings growth potential for the foreseeable future, but expect a short-term slowdown due to the current recession. I'm hoping this short-term pain will continue to create buying opportunities for the long-term investor!
---
Royal Bank (RY.TO) – 8 years of dividend increases
4.12% Dividend Yield
10.50% 5 Year Revenue Growth
3.57% 5 Year Dividend Growth
55.40% Payout Ratio
13.29 P/E
It just doesn't get any safer than big Canadian banks. They enjoy unparalleled oliogopical dominance within Canada, and can leverage that strength to make opportunistic investments outside the Great White North. While RY does not currently offer the highest dividend yield, I believe that it is the best bet going forward out of the Big Five banks.
Over the past five years, RY did well because of its smaller divisions acting as growth vectors. The insurance, wealth management, and capital markets have pushed RBC's bottom line. Those sectors combined, now represent over 50% of its total revenue!
During the pandemic, these are also the same segments helping Royal Bank to stay the course. Royal Bank also made huge efforts into diversifying its activities outside Canada. Canadian banks are protected by federal regulations, but this also limits their potential growth.
Having a foot outside of the country helps RY to reduce risk and to improve growth potential. Royal Bank shows a perfect balance between revenue growth and dividend growth. It's got something for both dividend and growth investors to love.
---
Intertape Polymer (ITP.TO) – 2 years of dividend increases
3.11% Dividend Yield
7.35% 5 Year Revenue Growth
7.53% 5 Year Dividend Growth
51.57% Payout Ratio
17.01 P/E
So this one is admittedly a bit of an outlier (with only two years of dividend growth under its belt) – I simply love ITP's potential. With the rise of online shopping, the packaging industry should benefit from this tailwind.
ITP expects to reach $1.5 billion in sales by 2022, and is #1 AND #2 in its main market in North America. The growth potential is solid as there are many international expansion opportunities. Management also expects to grow by acquisition to expand its current line of products, consolidate its activities, and open additional doors in international markets.
In August 2018, the company completed the acquisition of Polyair Inter Pack for $146M. This was a strategic move to expand ITP's product offerings while opening doors to cross-selling opportunities to PIP's clients. Many were worried about the company's financial health amid the pandemic, but as the CEO confirmed in the 2020 guidance document, food packaging and e-commerce segments are supporting sales to a large degree.
Canadian Dividend Stocks with 10 Years of Dividend Increases?
The year 2020 has been one of intense change and turmoil. The COVID-19 pandemic has forced us to review each company in our portfolio and review their business model. Some will survive and thrive, while others will have a hard time surviving this crisis. The point here is not to change my list, but to add more perspective now that we know more about the nature of the economic lockdown. Some companies are great, but they just don't function well when their doors are closed!
Canada's 38 Dividend Growth Stocks
(Ten Years or More Dividend Increases)

Click below to find all the new additions to the previous top Canadian stocks. The following have been handpicked for their ability to face the economic lockdown and thrive going forward.
---
Dividend Investing FAQs
"How do dividend stocks work?"
Simply put, dividends are the payment that businesses make to their owners after expenses have been paid for during a specific time period. Some companies produce yearly dividends, but most pay "quarterly" (every three months).
Most dividend-heavy companies (certainly all of the Canadian dividend stocks on the list above) announce their dividend intentions for the next year, and then split up their after-tax profit between dividends and retained earnings. The retained earnings are put back into the company in one form or another, while dividends are simply paid out to shareholders.
Companies can "slash" or cut their dividend whenever they wish – there is no law saying they must pay out a certain percentage of profit or anything like that. Consequently, there is often an emphasis on long-time dividend growth stocks that have a proven track record of not only paying out dividends, but increasing them as time goes on, and thus rewarding shareholders.
"How is a dividend being paid?"
Dividends are paid to shareholders. They are paid out on a per-share basis, and for each share you own as an investor, you get paid a certain amount. This amount is most commonly expressed a percentage of the current price of a stock.
So for example, you might hear, "Enbridge currently has a dividend ratio of 8%." This simply means that if Enbridge's current stock price was $40, (.08 x 40 = $3.20) an investor would expect to earn $3.20 in dividends from Enbridge for the upcoming year. That $3.20 would likely come to them in four separate installments of $0.80.
Companies can also announce "Special Dividends" at any time. In this situation, there is a unique one-time payout to shareholders.
In order to qualify for a dividend you must purchase a share before the "ex-dividend date" – which is announced by each company fairly far in advance.
"How to buy dividend stocks in Canada?"
While you can still buy dividend stocks through the old fashioned telephone brokerage systems, the vast majority of investors now purchase dividends as DIY investors using their discount brokerage accounts.
At Million Dollar Journey, we have put together dozens of reviews and comparisons pieces destined to provide our readers with insights regarding the best Canadian broker for long term investing.
Read about the most popular brokers like Qtrade and Questrade as well as robo-advisors like Wealthsimple and learn how to maximize your savings in that regard.
The other common way to get portfolio exposure to Canada's best dividend stocks is through dividend-ETFs on the Toronto Stock Exchange (TSX). Using a dividend ETF provides your investment dollar with instant diversification to companies that have a strong dividend profile.
"When to buy dividend stocks?"
The honest answer is: "Any time you have the investing funds available to do so". There are many folks out there who think that they can time the market and purchase stocks at the absolute perfect time. Despite that belief, there is very little evidence that this is true.
It's also quite difficult to time when stocks are nearing the peak. Consequently, the most successful dividend investors that I've seen are folks who stick to a pre-planned strategy and simply invest their surplus funds as soon as they are able, into shares of dividend-payers that they have done their homework on and anticipate holding for the long term.
"When is the time to sell dividend stocks?"
If you are like Warren Buffett and buy stocks that, "You want to hold forever" – then the answer to when you should sell your dividend stocks is: Never! In practice, there are a few times over the past 15+ years when companies have significantly cut their dividend, and to me, this is a flashing red sign that something is majorly wrong with the company.
Cutting a dividend is usually seen as a last resort because it has such a dramatic effect on the stock price. Major shareholders hate the idea of sacrificing that cashflow – so when the decision is made, I usually sit up and take notice.
That said, I prefer to do my homework before purchasing any single stock. Consequently, I almost never sell my dividend stocks, because I am quite confident in their long-term growth.
The statistics around trying to jump in and out of the market just aren't very good, and it really pays to be confident in your reasons for choosing a stock – so that you can not only hang on to your shares during tough times in the market – but also "Be fearful when others are greedy" and buy more shares of your favourite dividend stocks when prices are down.
"What are the best dividend stocks?"
Well, clearly if you've read this far into our article you know what our choices are for best Canadian dividend stocks! After years of personal dividend investing and research, I've come to the conclusion that the Dividend Stocks Rock way of judging dividend stocks by their "Dividend Triangle" is the best long-term way to value solid Canadian companies. The main idea is to equally weight a company's overall revenues, their Earnings-Per-Share (EPS), and their commitment to dividend growth over the long term.
I used to simply look at dividend yield as the "be-all and end-all" of dividend investing, but Mike has convinced me over the years that your long-term dividend payouts and capital gains are more secure by focusing on the three metrics of revenues, earnings, and dividend growth.
"Are there tax benefit for dividend stock investing in Canada?""
Gaining income from dividend stocks is one of the most tax-efficient ways that you can put your
money to work for you. This is especially true at lower income levels (such as those that many retirees typically account for at the end of the year) when the dividend tax credit really shines.
If you've never heard of the dividend tax credit or the dividend gross up, here's the basic idea:
1) There are actually two different dividend tax credits: the Provincial Dividend Tax Credit and the Federal Dividend Tax Credit
2) The reason for these tax credits is rooted in the idea of tax fairness. Because businesses pay corporate taxes before money is disbursed to shareholders, there is a process where your dividend income is "grossed up" and then a tax credit applied.
3) What this so-called "gross up + tax credit" often looks like in practice is that your income gets artificially inflated, but then a very generous amount of your taxes owing is cancelled by the government.
Here's an example:
If I owned 1,000 shares of Enbridge (ENB) during 2020, and earned $3.20 for each share, then my dividend income would be $3,200.
Now, depending on what other income that I had, I would be placed in a specific tax bracket. Obviously I might have dividend income from other stocks, I might also have worked for a living and have earned income.
If I made $60,000 in earned income, and Enbridge was the only stock that I owned, then the following calculation would be made for my dividend income:
$60,000 of earned income would be taxed by the federal government at a rate of 0% on the first $13,000, then a rate of 15-20.5% on the rest. My $3,200 in Enbridge dividends would only be charged a tax rate of 7.56% after the dividend gross up and dividend tax credit were applied.
Looking at the provincial side of the equation. If I lived in Ontario, my $60,000 of earned income would be taxed at a rate of 0% on the first $10,000, then a rate of 20-30% on the rest. My $3,200 in Enbridge dividends would only be charged a tax rate of
For many retirees, who no longer earn a paycheque, it's possible to actually experience a negative tax rate on the first $30,000 or so of dividend payments – less than a 0% tax rate!
Most Recent News on Canadian Dividend Stocks in 2021
As we all try to forecast what a return to semi-normal will mean for companies' bottom lines (and their subsequent ability to raise dividend payouts) there are many unknowns. While it is a virtual guarantee that stimulus money flowing through the veins of the North American economy will act like a shot of adrenaline, the question quickly becomes: Is that growth already priced in?
Many investors appear to be hedging their bets when it comes to the massive growth the tech sector saw in 2020. By comparison, Canadian dividend stocks and their stable nature represent a relative zone of safety. Headlines might be dominated by talk of mergers and acquisitions, IPOs, and possible asset bubbles, but investors focused on dividend-growth know that this is basically all just noise.
One interesting trend that may impact many dividend all stars is that of rising interest rates. Governments around the world are employing various strategies to try and keep rates low for the time being, but the market appears to be anticipating some rate raises sooner rather than later. Traditionally, this would be very solid news for Canadian financial companies, and they are generally able to earn thicker profit margins in raising interest rate environments. It has some people concerned about utilities and pipelines as their debt-intensive business model is interest-rate sensitive to some degree, but from everything that I've seen, I remained unconcerned, as those companies have been able to fund long-term projects at incredibly cheap rates (many of which are locked in for 30+ years).
We see the headline popularity of environmentally-conscious investing, but when you look at the raw profit numbers of those mid-stream companies (and the fact that they are investing in the next wave of capital-intensive renewables) I continue to love the looks of Enbridge, Fortis, and TC Energy.
M and A activity, talk of bubbles, mostly just noise, Canadian banks in a favourable environment, rising interest rates, energy and pipelines look safer despite not getting the newspaper headlines.
Further Research on Top Canadian Dividend Stocks
While I focused on Canadian dividend growth stocks in this article, when I want information on anything dividend-related (including US dividend stocks and undervalued dividend stocks) I also use the Dividend Stocks Rock (DSR) service by Mike Heroux.
Mike is a longtime Canadian writer who started at the same time as myself. He is a CFA and former financial adviser. In the past I've subscribed to premium Globe and Mail channels, as well as popular investment newsletters such as Morningstar – Mike's final product is simply the best.
These days he specializes in not only researching Canada's best dividend stocks, but also communicating the results of that research in creative, easy-to-understand ways.