Top Free Cash Back Credit Cards in Canada for 2020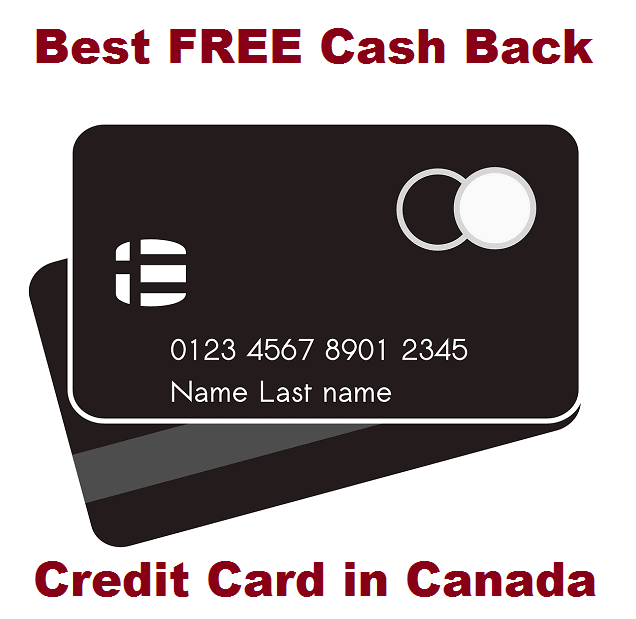 This post was originally written in 2007 but has been updated annually since. The reason why I'm posting it again now is because there have been changes to the best free credit card in Canada. More below.
After you guys gave me your favorite credit cards, I did a little research and came up with what I think are the best free cash back cards in Canada. With rewards points constantly depreciating in value, sometimes it's best to get cold hard cash back.
Getting paid to use a credit card combined with no annual fee is a combination that I look for when choosing a credit card. Funneling our spending through a free cash back credit card (or a combination of a couple) gives us a significant cash back bonus at the end of the year. In fact, we've used our cash back rebate over the past couple of years to offset large "nice to have" expenses like travel.
What do I look for in a cash back card? If I'm looking for a single "do it all" credit card, then the most important feature is high cash back on everyday spending. What's great about high cash back on everyday spending is that it can be paired with a credit card that offers higher cash back on particular categories. To me, secondary features are insurance coverage for purchases and travel.
A couple years ago, I named the Tangerine money-back credit card as the best free cash back credit card in Canada. At the time, they offered 2% cash back on two spending categories (up to three categories if you opened a savings account with Tangerine), 1% on all other spending, and a 1.5% surcharge for foreign exchange transactions (typically 2.5%). A real winning combination of features. Unfortunately, Tangerine reduced their "all other spending" to 0.5% cash back and jacked up their foreign exchange transactions to match the market at 2.5%.
This year, we have a new winner for the best free cash back credit card in Canada, and it wins by quite a margin in my opinion.
Let's take a look at how the best free cash back credit cards compare.
Best Cash Back Credit Cards in Canada (all with no annual fee – updated August 2019):
Big gas/grocery spender? Check out the Scotia Momentum Infinite Visa which returns 4% on groceries and recurring payments. The Scotia card also offers a 2% return on gas and daily transit purchases and 1% on everything else. Limited time promo – annual fee waived for the first year ($120/year after the first year). More details here.

Based on my Scenario, since we funnel what we can through a credit card for the cash back and/or points, we typically spend about $30k / year on a credit card. In that, about $11k in groceries and about $2.5k in gas. This would equate to a cash back rebate of:
Rogers World Elite Mastercard: $525
AMEX: $375 (assuming that I can use this card everywhere I shop – big assumption since AMEX acceptance is not great from my experience)
Tangerine Money-Back Card Credit Card: $352 (no limit on two categories @ 2% – I picked gas and groceries. Return would be higher if I had a savings account with Tangerine which gives three categories for 2%)
Costco M/C: $340 (strong insurance package)
RBC: $330
CIBC: $330
Canadian Tire: $303
Capital One: $300 (lower but strong insurance package)
Conclusions
Finally, a free cash back card in Canada that gives premium credit cards a run for its money! The Rogers World Elite Mastercard is a breath of fresh air in offering a generous 1.75% cash back on general spending, and 4% cash back on foreign purchases (net 1.5% cash back after 2.5% FX fee)!
While the Rogers Mastercard is pretty strong, it gets even better if you stack the card with other free cards like the Tangerine card and the PC Financial World Elite MasterCard. Combining these cards would likely bring your cash back to over 2% per year. Not bad for not paying any annual fees!
Although AMEX ranked fairly high for cash back (1.25% on all spending), the issue as previously mentioned is that the acceptance is spotty. From my previous experience of using an AMEX, I would say that it was accepted about 50% of the time based on my own shopping habits. The $375 in cash back is likely closer to $190, however, your shopping habits may have better luck with AMEX.
If you are a big spender, then you may get better returns with a premium card even after the annual fee. Check out my post on the best premium cash back credit cards in Canada.
Any thoughts?