The Best of Million Dollar Journey – 2018 Edition!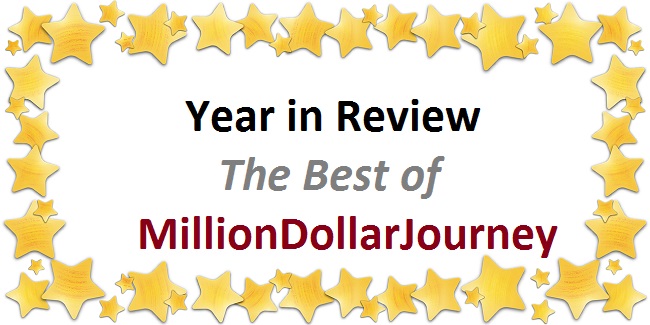 Feels not too long ago that I was writing the 2017 year-end post, but here we are, the end of 2018! This past year was significant in a few ways.
On a personal level, I started a new career that has helped me grow professionally and honestly has been a lot of fun. There is truth in finding work that you enjoy so that it doesn't even feel like you're working! From my experience, the key is to keep things fresh and to keep learning. Once things get stale, try to find new responsibilities with your employer, or even look outside for new opportunities.
From a family perspective, the kids are getting older, but so are we! With the big 40 year milestone around the corner, I don't feel a day over 38. Kidding aside, with our social circle getting older as well, time feels like it's passing too quickly and I'm increasingly getting the feeling that life should be as fun as possible. Perhaps I'm getting my version of a mid-life crisis, who knows, I may be buying that sports car sooner rather than later.
Financially, even though we hit the $1M milestone in 2014, and the $1M portfolio milestone in 2017, we are still focused on generating passive income. We hit a big milestone in surpassing $45k in dividend income and will continue to build on this until we reach our goal of $60k in a couple years. The end goal is to generate enough passive income to pay for our recurring expenses. Once that goal is reached, I imagine that we will continue to build wealth, but perhaps with a new focus. Time will tell!
In terms of the markets, it seems that 2018 was a pivot year. With the bull market running since 2009, it really was time for a meaningful correction. I'm seeing headlines that 2018 has been the worst year since 2008 but don't let that scare you. Stay invested and keep your eye on the horizon. In fact, if you have some cash, look for opportunities to build your portfolio at lower prices.
Back to the point of the post!
Here are some of the top articles from Million Dollar Journey in 2018
There you have it, my final post for 2018. Here's to Health, Wealth, and Happiness in 2019.
Happy New Year!