SimpleTax Review: File Your Canadian Tax Return
July 31, 2020
/
/
/
Last Updated February 6, 2022
SimpleTax Review Scorecard
Quality of Outcome

Ease of use

Cost

Customer Service
SimpleTax Review Summary
It will save your taxes from previous years for you.  There's nothing to install or download. It works right from your browser. And it works on a laptop, tablet or smartphone. If you run into difficulties, you can use the frequently asked questions function. If you get really stuck, you can send an email to the SimpleTax team. They'll get back to you as soon as possible. On the wishlist might be real-time help by way of chat, phone or email.
SimpleTax can handle more complex tax situations such as multiple income streams, self employment, or rental income. The vast majority of Canadians would be able to take advantage of the service. If you are incorporated, own foreign assets, or make use of semi-exotic tax setups like trust funds, then you're likely best to seek out a tax professional. But for those with a more simple tax situation and who still pay to have their taxes completed? Well those days might be numbered with SimpleTax.
Pros
Easy to use on every device
Great price and value for money
Finish your taxes in 30 minutes or less!
Cons
No real time support, only email
Not ideal for complicated tax setups
Who likes doing taxes, raise your hand. If you enjoy doing taxes you are likely an accountant, or you are one of a very select group who enjoys anything to do with numbers. Most of us would put completing our tax returns on the same level as going to the dentist.

What may be worse than doing your taxes is paying someone to do your taxes. Most of us have a simple tax situation and can forgo the expense of hiring an accountant.
Enter SimpleTax.
You may remember that Canadian Robo Advisor Wealthsimple purchased SimpleTax in the Fall of 2019.
Here's our Wealthsimple review.
Both teams are working on future integration measures that will link your investing and saving information with your SimpleTax account. We'll keep an eye on that and will report on any progress.
With the additions of Wealthsimple Trade and the high interest savings accounts, and SimpletTax, Wealthsimple is certainly rounding out their offering.
Tax Filing Made Simple and Intuitive
If you can fill out a form, you can file your own taxes.
SimpleTax asks the questions, you provide the answers. Before you know it, you've completed your taxes, Most users complete their taxes within 30 minutes.
It might sound too good to be true, but that's the entire experience and it's certainly not intimidating.
It can start on autopilot – SimpleTax can auto-fill part of your return with information directly from the CRA. It's easy, accurate, and feels like magic. Before you can use auto-fill you will need an online CRA account in addition to the SimpleTax account.
Here's a list of CRA information that's available with auto-fill.
SimpleTax will also prompt to ask what T slips you received, and did you receive any other income such as rental income? It will help you cross your T's and check those boxes.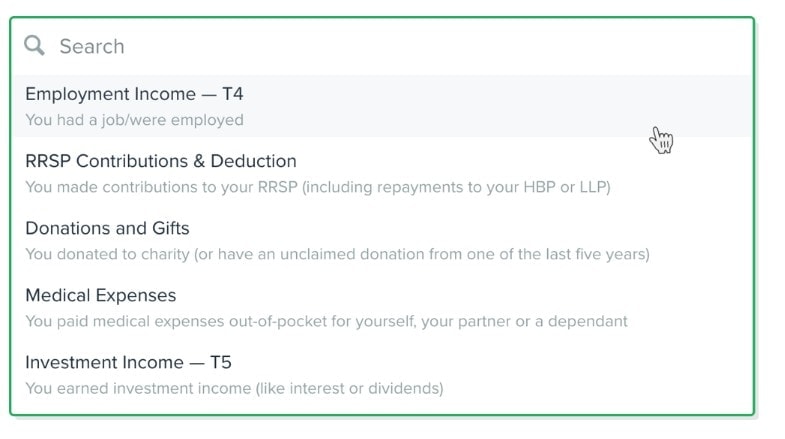 Looking for Opportunities
After you've auto-filled and entered all of your relevant information, you can click check and optimize. SimpleTax will look for mistakes and opportunities. For example it may suggest that you defer some of your RRSP contribution to the next year. That's a good idea of course, if you think you'll have higher income the following year or years. You'll eventually get a greater percentage of earnings back in your pocket. You'll pay less tax.
If you are married or have a common law partner, the optimizer will suggest the proper use of credits and even income splitting, Yes, SimpleTax works for joint filing.
When you hit Refund Optimizer it runs thousands of calculations to look for opportunities. After running the numbers, you'll get a set of recommendations.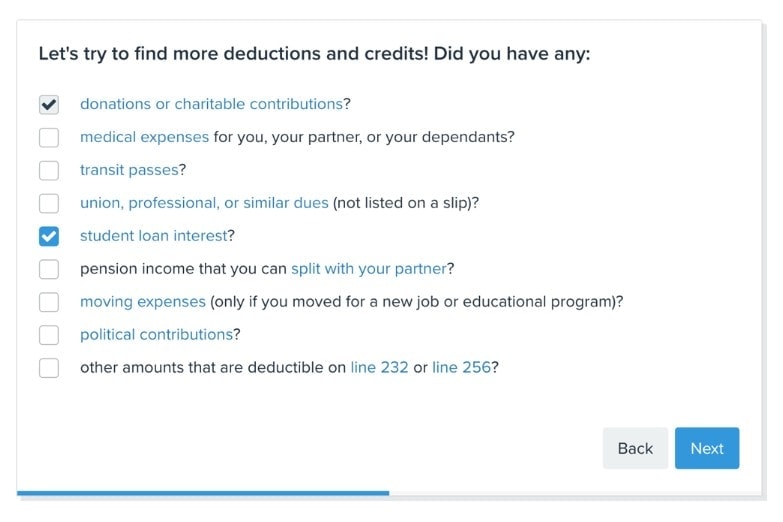 SimpleTax also includes an RRSP calculator, so that you can see the effect of greater contributions.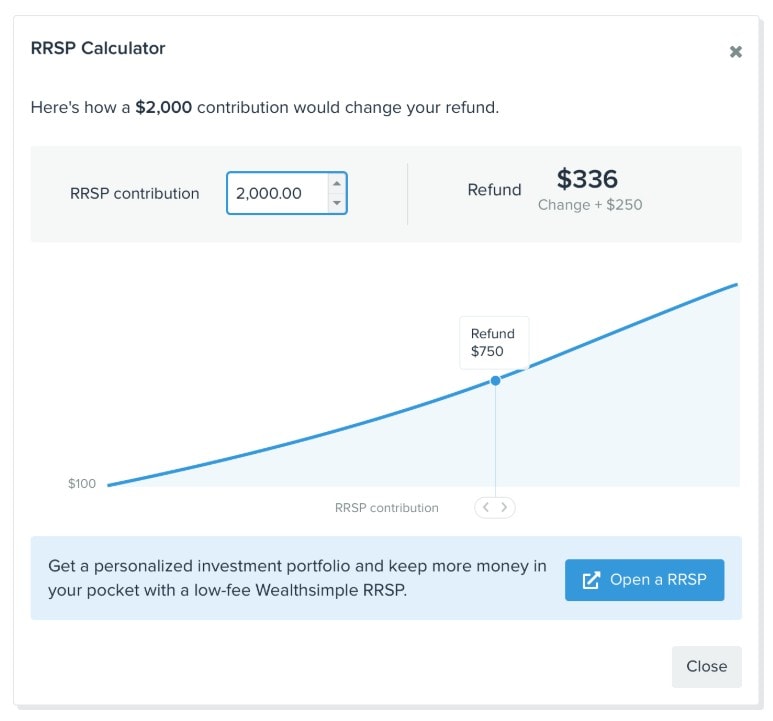 That may help you in your calculations and in the quest for optimal balance between RRSP and TFSA accounts.
The optimizing tools are what separates SimpleTax from the free online tax filing services. It's adding a layer of simple but important tax advice or strategy.
When you hit submit, it will connect with CRA and submit your return via NETFILE. You don't need to send your slips, receipts, or supporting documentation to the CRA when you submit your return through NETFILE. You are, however, required to keep these documents on file for six years in case the CRA asks to see them.
If you've set up direct deposit with CRA, you could see your return land in your account within several days.
I recommend saving a PDF version of your tax filing.
Also, with SimpleTax, you can also make adjustments to returns that you've already filed.
How Much Does SimpleTax Cost?
That's up to you. There is no requirement to pay. But most users do choose to pay. That suggests that the service delivers on the promise.
Other tax housekeeping …
Dale Roberts, a former investment advisor, is the Chief Disruptor at the Cut The Crap Investing blog. He is also a regular contributor on Seeking Alpha.