Best High Interest Savings Accounts 2020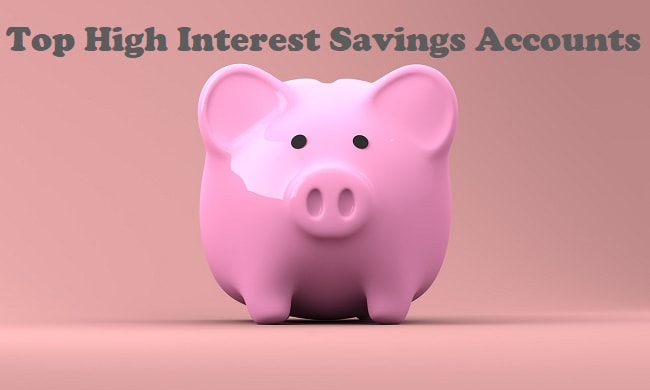 Way back in 2007 when this blog was in its first year of existence, I wrote about high-interest savings accounts. In the early days, I had a large portion of my savings sitting in cash and the interest rates were decent.
After the financial crisis in 2008, interest rates dropped to stimulate the economy, which meant that interest rates for savings accounts followed the downward spiral. It's only now that interest rates seem to have bottomed out and rates are reaching the 2% range.
There are definitely better gains out there by building a long-term portfolio, but what if you have cash that you may need in the near future (within 5 years) and you want your savings to at least meet inflation. Cue top high-interest savings accounts!
The only downside is that the interest gained from these accounts are taxable at your marginal tax rate. For example, if your marginal tax rate is 35%, you'll pay $35 in tax for every $100 of interest that you gain.
I know what your thinking, why not open a TFSA high-interest savings account so that the interest can grow tax-free. A sound idea, but I prefer the strategy of using the TFSA as part of your overall long-term portfolio instead.
Having said that, making a few dollars from your savings is better than nothing at all. Also, financial institutions that offer savings account often offer "promo" periods with a higher interest rate for a set period of time. There is some financial benefit of "churning" savings accounts – similar to churning credit cards with high sign up bonuses.
Here are some of the more popular choices for high-interest savings accounts in Canada (sorted by interest rate).
Best High Interest Saving Accounts in Canada 2020
EQ Bank (EQ Bank is a trade name of Equitable Bank which is CDIC insured – full product features on our EQ bank review)- 2.30%*
Outlook Financial (DGCM insured)- 2.15%
Alterna Bank (CDIC insured)- 2.05%
Zagg Bank (CDIC insured) – 1.65%
Oaken Financial (CDIC insured) – 1.50%
BMO Savings Builder -(CDIC insured) 1.45% (requires $200/month deposit)
Tangerine (CDIC insured)- 1.25% (3.00% for the first 6 months)
Simplii (CDIC insured) – 1.25% (formerly PC Financial)
Other Big Banks ~ 0.90%
Hoping to find more for a top 10 bank saving account in 2020!
As you can see, the top 3 listings above are all over the 2% mark, which is very competitive in today's low-interest-rate environment. If you are willing to move your money around, you could take Tangerine up on their bonus offer for 6 months, then move your money to a higher interest paying institution like EQ Bank.
Let me know what your favourite high-interest savings account and/or if I'm missing any major contenders in the market.