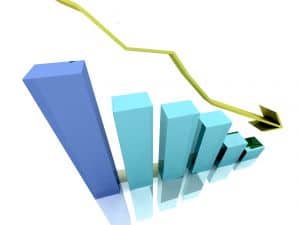 I was doing my surfing around various financial forums, and came across an eye catching thread on the financial webring forum.  The thread subject was, what will you learn from this bear market?
After pondering this question for a little while, this is what I came up with for what I've learned thus far in this bear market.
The Higher and Faster they Rise, the Harder they Fall – During the boom times, it was great to be in the commodities train as it seemed like nothing could lose.  However, like any bubble, they tend to burst.  A prime example is what's happening to oil prices and what happened to technology in earlier this century.
Even Strong Companies Fall in Price – With fear based selling in the markets this year, no one is immune.  The key is to keep your eye out for strong companies that have been irrationally sold off and showing signs of turning around.
Never Try to Catch a Falling Knife – This rule is more for the stock traders out there.  Just when I thought that stocks were cheap, I started buying even though the markets weren't showing any signs of recovery.  As a result, some of my purchases have fallen further, some as much as 50%.
Financial Regulation is a Good Thing – This one is obvious now in hindsight.  Deregulation of the financial markets in the U.S lead to greed which in turn ultimately brought on the economic crisis.  On the other side of the coin, the Canadian regulated financial industry is relatively healthy (thus far).
Fixed Income has its Place in Long Term Investing – As some of you know already bonds in a portfolio help reduce the volatility without sacrificing too much of your returns.  However, for those young investors with long investing time frames, it's not uncommon to see portfolios with 100% equities to squeeze out every available percentage point.  For those of you sweating buckets due to seeing all the red in your portfolio, it may be time to revisit your asset allocation.
Now back to you, what have you learned from the current bear market?
I've Completed My Million Dollar Journey. Let Me Guide You Through Yours!
Sign up below to get a copy of our free eBook: Can I Retire Yet?