Motusbank Canada Review 2020: High Interest Savings Accounts, Online Personal Loans, and Mortgages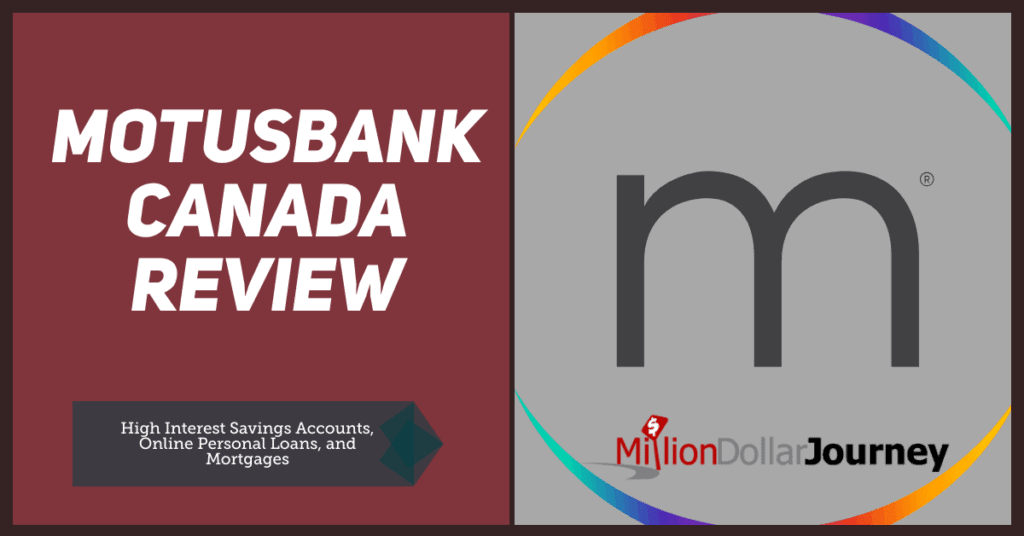 With more and more Canadians moving to online banks to take care of their daily financial needs, it wasn't a surprise to us when a new competitor popped up to challenge EQ Bank and Tangerine. Motusbank enters 2020 with its eye on competing for Canadians' dollars when it comes to their Motusbank mortgages, GICs, and High Interest Savings Accounts specifically.
The first thing that stuck out to me was the Motusbank motto: Where banking feels good.
While I don't usually associate banking with feeling one way or another, now that I think about it, saving more money does actually make me feel a bit better!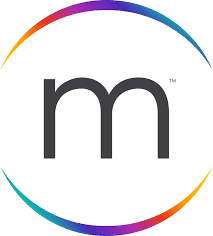 Motusbank Review Summary
In this Motusbank review, I'm going to discuss and compare account options, fees, GICs, and mortgages. Please check out our EQ Bank Review, as that online bank has been rated #1 by Million Dollar Journey readers. Motusbank does have a lot to offer and while they claim to have competitive rates, I'm going to dig in a little to see how they compare to other online banks on the market.
For the TLDR version of our Motusbank Review, see below.
motusbank Review Summary
Smart Saving Account (from 2.10% Interest)

No Fee Chequing Account

Other Fees

Personal Loans
Summary
Motusbank offers competitive rates, and flexibility when it comes to savings account features.  The Motusbank mortgage rates are also very solid.  However, if you're looking for our favourite Canadian online bank, EQ Bank just can't be topped at this point in time.
Motusbank Rates and Savings Accounts
When it comes to online banks, the first thing people tend to look at are the savings and chequing accounts. Motusbank offers excellent options for both.
In terms of savings, Motusbank offers a high interest savings account (HISA), TFSA, and RRSP. The TFSA and RRSP do not have investing options other than HISA and GICs. (As you would expect from an online bank, if you are looking to invest in ETFs, stocks, or bonds within your TFSA or RRSP, please check out our Discount Brokerage Review.) For now, I'm going to focus on the HISA and will get back to the TFSA and RRSP later on in this article.
Motusbank Smart Savings Account
Motusbank has named their HISA the Motusbank Smart Savings Account. There are no monthly fees, no minimum balance requirements, and unlimited debit purchase and withdrawals. You'll have access to over 3,700 free EXCHANGE Network ATMs across the country and be covered by deposit insurance up to $100,000 via the CDIC.
Motusbank also advertises a competitive interest rate which, right now is 2.10%. While it is, indeed competitive, the truth is that this rate actually dropped from 2.25% early in 2020, leaving better options on the market. For example, EQ Bank is currently offering 2.45% interest rates with their HISA.
One of the aspects that I really like about Motusbank is the auto-save option. You can use this feature to round up purchases and put the change into your savings account. Curious to know how much you could save by doing this? Play around with the free, online savings calculator. You'll be surprised!
No Fee Chequing Account
As you no doubt guessed from the name, the Motusbank chequing account has no fees as well as no minimum balance requirements. Clients can also take advantage of unlimited free Interac e-transfers, unlimited debit purchases, bill payments, and withdrawals at 3,700 free ATMs across Canada. You can also use mobile cheque deposits, will receive your first 25 cheques for free, and you can rest easy knowing you have deposit insurance up to $100,000 by CDIC.
The real stand-out feature with Motusbank's No Fee Chequing account. however, is the interest. Most chequing accounts don't offer the ability to earn much interest, but this one does. Sure it's a small amount, 0.5%, but that's 0.5% more than the majority of other chequing accounts will get you. If you don't want to be hassled with shuffling money back and forth between your savings account and your chequing account, perhaps Motusbank is the right option for you. (Personally, I'm willing to do a little shuffling to save another 2%, but that's just me!)
Motusbank Fees
Of course, with every bank, whether it be a brick-and-mortar institution or an online business, comes fees. Granted, being an online bank means that Motusbank has lower fees than many of Canada's other banks and financial institutions. As you read above, both the savings and chequing accounts have $0 fees. However, there are still a few areas that do incur extra costs. Here are the Motusbank fees that you should be aware of:
ATM Interac Transaction Fee: $2.00

ATM US Transaction Fee: $3.00

ATM International Transaction Fee: $5.00

Foreign debit transaction surcharge: 2.50%

Sending an Interac e-Transfer from Savings accounts: $1.25

Monthly Paper Statements: $2

Interac e-Transfer Requests: $1.25 (for each fulfilled request)
There may also be additional fees for things like wire transfers, overdraft, stop payment, and inactive account fees. More information on these charges and the regulations regarding them can be found online on the Motusbank website.
Motusbank GIC Rates
Motus bank also offers GICs for RRPS, TFSAs, RRIFs, and non-registered accounts. At of the time this article was written (February 3, 2020) the long-term, non-redeemable GIC rates for RRSPs/TFSA/RRIFs are as follows:
1 year: 2.35% (same rate as EQ Bank)

18 months: 2.40%

2 years: 2.45%

3 years: 2.50%

4 years: 2.60%

5 years: 2.75%
In terms of long-term, non-redeemable GIC rates for non-registered accounts the rates are:
1 year fixed rate: 2.30%

18 months: 2.35%

2 year fixed rate: 2.40%

3 year fixed rate: 2.45%

4 year fixed rate: 2.55%

5 year fixed rate: 2.70%
Additionally, Motusbank offers escalator GICs for 3 and 5 year terms as well as short term (30 day-270 day) GICs.
Motusbank RRSP, TFSA, and RRIF
As I mentioned earlier in this Motusbank review, Motusbank offers RRSPs and TFSAs as well as RRIFs. The only investment products that Motusbank offers with their registered accounts is a GIC. Personally, if you are investing for any term longer than 3 years, I'd check out our Questrade Review and Questrade vs Wealthsimple comparison in order to get a better grasp of what long-term investing options are available to Canadians. If you're looking for a quick and easy way to open a TFSA and start saving though, you could do a lot worse than the Motusbank TFSA + 5-year GIC combination.
Motusbank RRSP
Motusbank RRSP interest rates start at 2.10% and can go as high as 3.5% (with a 5 year elevator GIC). There are no monthly fees and you do have the option to set up an automatic savings option. The minimum investment is $100 and you get deposit insurance up to $100,000 with CIDC.
Motusbank TFSA
The interest rate for a Motusbank TFSA starts at 2.35% and can climb to 3.5% with a 5 year elevator GIC. There are no monthly fees and no minimum deposits plus you can take advantage of automatic savings and unlimited withdrawals.
Motusbank RRIF
The interest rate for a Motusbank RRIF starts at 2.10% and, like both the TFSA and RRSP, can go as high as 3.5% with a 5 year elevator GIC.
Motusbank Mortgages
Shopping around for mortgage rates? Motusbank offers some surprisingly low mortgage rates as well as some great perks. Take a look at these current offers:
Fixed Mortgage Rates
6 month convertible fixed mortgage rate: 4%

1 year fixed mortgage (open): 6%

1 year fixed mortgage rate: 2.79%

2 year fixed mortgage rate: 2.79%

3 year fixed mortgage rate: 2.79%

4 year fixed mortgage rate: 2.79%

5 year fixed mortgage rate: 2.79%

5 year fixed mortgage (high-ratio): 2.79%
Variable Mortgage Rates
5 year variable mortgage (open): 4.95%

5 year variable mortgage: 2.89%

5 year variable mortgage (high-ratio) 2.89%
On top of these competitive rates, Motusbank also offers several other incentives to make paying for your home easier. These include:
Flexible schedule: Choose a payment schedule that suits your needs. This can be weekly, bi-weekly, monthly, semi-monthly, or accelerated bi-weekly payments.

Skip-a-payment: If you find things a little tight one month, you can skip your payment. Motusbank will let you do this once every calendar year.

20/20 Payment privileges: Pay down 20% of the original principal balance per year without penalty OR increase your monthly payment by 20% of your original payment plan each year (or you can do a combination of the two).
Motusbank also makes it easy to figure out how much you can afford with their handy and free online mortgage calculator. Enter values including your income, debt, fees and expenses etc. and figure out what size mortgage you can actually afford based on your current lifestyle.
Motusbank Personal Loans
Need a personal loan? Motusbank can provide you one as well as a line of credit and a secured line of credit. Here are the details:
Personal Loans: Up to $35,000 with payment terms of 1-5 years. At the time this article was written, the interest rate for a personal loan is 5.15%.

Personal Line of Credit: As low as 5.65%

Secured Home Equity Line of Credit: 3.75%
Motusbank Review: Overall Pros and Cons
Motusbank is a competitive online bank with gooid GIC rates and a useful Smart Savings Account functionality. It also offers a no chequing fees policy which is great. Its other fees such as ATM fees are just about the average the Canadian banks charge. Its personal loan rates are good. Overall, a very good choice if you prize a few specific options when doing online banking, but we prefer EQ Bank as an overall product.