Who Pays? The Delicate Balance of Dating and Money
For many people who are in the dating scene, the issue of money and who should pay is a rather thorny issue and can be one of the pivotal points in having an otherwise fantastic date go sour in a matter of seconds.
The underlying dynamics of who should pay are often so subtle, most people couldn't be bothered to understand what they're sub-communicating to their date in terms of how you view money – for better or worse.
Here are some helpful tips to keep in mind:
Your Date Is Your Guest
The general rule of thumb is that if you're inviting someone out that person is your guest; so treat them as such. You're inviting them into "your world" in order to get to get to know you better.
From my experience out in the dating scene, the last thing you want is to be known as "That Stingy Guy" – it's not a very attractive label to have at all – especially if your date will be telling about his/her experiences with all of her friends and you realize the dating pool is a lot smaller than you originally imagined.
A Few Thoughts on Tipping
The practice of tipping, may be different depending on which region of the world you may be living in (such as Australia where it's not expected that you tip at all). I usually go with anywhere between 10-15% which is the norm in Canada. However if the service is atrocious, I'd leave about 5% or none if it was that bad.
When it comes to loose change, I can't be bothered with small change and have coins clinking around and cluttering up my pocket especially if you know the night will wear on, so use your own judgment accordingly.
Setting a Precedent
Let's face it, going out on dates regularly can get pretty expensive. If you're going out on a string of dates, it can quickly add up and you'll soon realize that you can get in a money crunch if you're not aware of how much money you're spending on dates. I'm not talking about spending lavishly – it's more so the frequency of going out can really make a dent on your pocket book. If the date goes well enough to warrant another date, don't set a precedent where you're always paying.
If you continually pay each time you and go out with your date (or significant other), what you're essentially doing is conditioning your date to expect you to pay which is the last thing you want to happen. For me, in terms of who pays, I liken it to a game of tennis where you're returning each other's volley. If you're going out of your way to organize a fantastic and fun date (the "first serve"), I would expect that there would be some effort to be reciprocated and they hold their own to keep the game going (return volley).
Going Dutch
If your date insists you "go dutch" at the end (splitting the bill between the two of you). The way I go about it would be something like this:
Your Date: No, no. I insist to pay for my portion.
You: Hear me out – if I invite a person out, they're my guest and I treat them as such :).  Tell you what – the next time you invite me out, you can pay. Deal?
Your date: okay fair enough…
You: Great! Anyway, as we were talking about earlier…
Then You pick up where you left off before settling the bill.
This is a perfectly reasonable counter-argument that would clear up any squabbles and at the same time plant the seed for your next date – pending that your date goes well ;)
If your date isn't budging on the issue, then just flow with it, don't put up obstacles in them wanting to pay for their portion. Remember, the key to moving beyond this tricky portion of your date is to settle your bill in a quick, smooth and painless fashion. You can also be sneaky about this in a playful manner to get around this.
Make it Playful
The point of going out on a date is to not only to get to know each other and connect on a deeper level, not squabble over who owes how much (unless you feel like you're being taken advantage of). The time spent with your date should first and foremost be fun! When you throw money into the mix, it can really throw off the vibe of a date if it's going well. Usually I just bypass the whole awkward vibe by being sneaky and paying ahead without my date knowing.
Being Judged
You already know this, you're constantly being judged while on a date. Everything you say and what you sub-communicate can and will be taken for face value. And of course there will be moments where you're judged on how you treat your money. The key is to be unapologetic and not make an issue of it. There's a fine line between being smart with your money and being stingy, I'll leave you to guess which one is more attractive.
Closing Thoughts
I'm going to go out in a limb here and assume that as a reader of Million Dollar Journey, you're smart with your money, socially intelligent and not to mention a fantastic date.
I've heard so many instances from female friends that their date was going so well until it came to paying for the bill. The unfortunate circumstance of their date being stingy was a total turn-off and subsequently didn't want to go forward with seeing the person again.
To get to the root of the problem of who pays exactly, you'll have to ask yourself what the priorities of going out on dates are. Is it to make a favourable impression and genuinely connect with your date on a deeper level in order to get to know him or her better? Is it worth running the risk of being labeled as stingy to save a few bucks ? Remember that you'll have plenty of time to talk about "money psychology" when you're in a relationship ;)
How do you usually go about handling the tricky issue of who pays and how has it affected your dating life?
You might also want to check out the Frugal Dating Etiquette Guide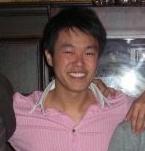 Will is the "Cheap Date Chief" and Founder of CheapDateIdeas.ca, which provides relevant and up to date cheap and free date ideas that are primarily focused in North America. Besides providing cheap date ideas to help you save money and still have an awesome time, his passions include personal development, improv, collecting Transformers toys, finding cool iPhone apps and drinking tea.