Trick or Treat: Creating a Frugal Halloween
I love Halloween. I love watching little kids walk to school in their costumes. I love the excitement in the air as time time to go out draws near. I love helping my kids with their costumes, taking pictures and sitting by the front door with a big bowl of treats as the door bell rings over and over again.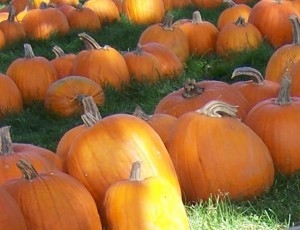 I keep reading news reports about Halloween spending being down due to the economy. There's no reason you can't have a great Halloween and do it for a reasonable amount of money. If you want to be cheap, turn out your lights and hide in the basement.
If you want to be frugal, here are some tips:
Think outside the box.
You don't have to give out candy. One year we gave out play-doh. It was a huge hit. I knew a dentist who gave out toothbrushes. The parents loved that one! How about stickers or smelly markers? Get creative. We average about 120 kids on Halloween so we make sure whatever it is we are giving out, we have about 150 just in case.
Think Costco.
As most of you know, I'm not a huge fan of Costco. For our budget, I don't find the membership pays for itself. However, for those of you who do shop there, it's a great place to get Halloween treats. Think outside the box. How about fruit snacks? Kids like them and can take them as a part of their school lunches. I've seen some families give out stickers, craft supplies or animal shaped erasers.
I confess, at Halloween I make the trip out to Costco with my parents. They get the rewards through their Costco Amex executive membership card and I get my Halloween supplies for a good price. It's win win for both of us.
Reuse decorations from previous years.
I use the same Halloween decorations every year. We've never had a neighbor gasp in surprise and disappointingly shake their head at the idea that our decorations are the same as last year. They don't even notice.
Make the pumpkin an event.
For some, it seems a waste to buy an overpriced vegetable, dig out the insides, carve it, stick in a candle, cut it up when it's done and throw it into the composter.
At our house the pumpkin carving is an event that we all enjoy. We drive out to the nearest pumpkin farm and choose the most perfect locally grown pumpkin we can find. Then every year we try to outdo the design from last year. We compost the insides. We roast up the seeds. For the cost of one overpriced vegetable, we have a whole evening's worth of entertainment. Now that's value!
Get creative with costumes.
Don't flame me here but we've never bought our kids a Halloween costume and neither have most of our friends. Most families we know have a dress-up trunk full of costumes collected over the years. Our kids either pick something from the trunk, get creative with what they have or trade off with friends. Most years we'll get a call asking to borrow something from our dress-up trunk and many years we call around to borrow things from other families. If you know how to sew, all the better! Make something slightly over sized so they can wear it again the following year or lend it to a friend.
There are ways to keep the cost of Halloween down. You don't have to turn off the lights and hide in the basement. It's a time to get out, meet your neighbors and have a little fun in the process.
Now if only I could figure out a way to sneak my kid's Halloween treats without them noticing.
Kathryn works in public relations and training for a non profit. In her off hours, she volunteers as a financial coach helping ordinary Canadians with the basics of money management. Her passions include personal finance and adult education. Kathryn, along with her husband and two children live in Ontario.