The Idiot Millionaire by Derek Foster – Review and Giveaway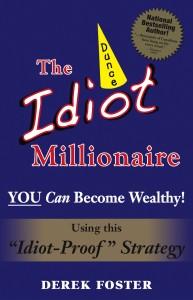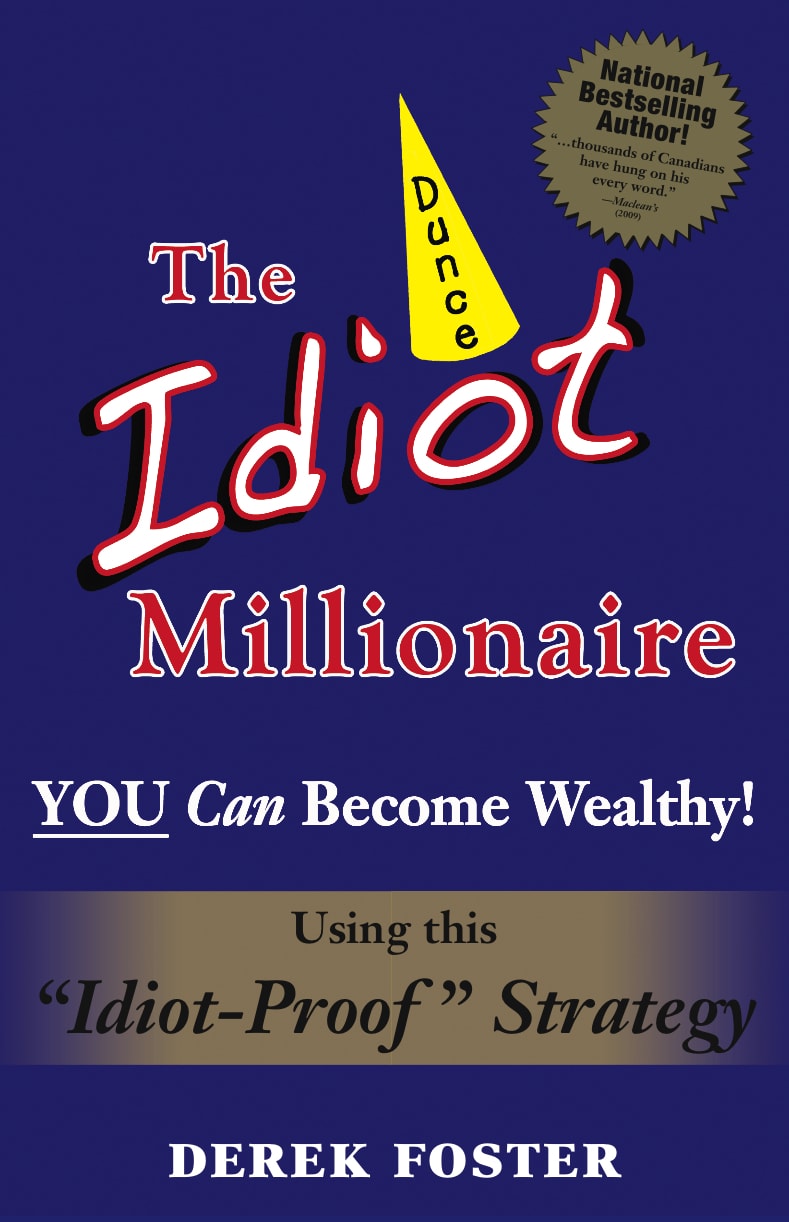 Derek Foster is back again with his fifth book – The Idiot Millionaire (link).  This book follows a common theme about investing,with the focus on "idiot proof" stocks rather than exclusively dividend achiever type stocks.  To Mr. Foster, idiot proof stocks are those that have global brand recognition and have a distinct competitive advantage.
For those of you who follow Derek Foster, you may know of the most recent "controversy" surrounding him where he sold all of his long term positions just before the market bottom in 2009.  As he's been asked about this many times over the past couple years, he dedicated a section in the book to explain what happened, and what he did after he sold.  It turns out that he didn't make out so bad (more on this in the next post).
Who is Derek Foster?
Derek Foster is known as Canada's Youngest Retiree when he retired at the young age of 34. How did he do this? Through starting young and sticking with his investment plan of buying strong dividend paying stocks. He feels very strongly about his strategy and rightly so as he has achieved great success. His first book Stop Working: Here's How You Can is a Canadian Best Seller.
Foster currently lives off and supports his family through dividend distributions, book sales, and a rental property (sold). Note that he retired before publishing his first book. You can read more about him in my book review of Stop Working: Here's How You Can.
About the Book
As previously mentioned, this book focuses on stocks that have a long term competitive advantage by pointing out and explaining the authors favorite stocks in each sector.  The chapter outline includes:
Why you should invest in idiot proof stocks
Bank Stocks and other Financial Companies
Pipeline Stocks
Tobacco Stocks
Food and Drink Stocks
Consumer Stocks
Hygiene Stocks
Oil Stocks
Entertainment Stocks
Transportation Stocks
Business to Business Stocks
Education Stocks
Buying Bargain Stocks
Where to Look for Idiot Proof Stocks
Taxes and an update on the authors portfolio
While this book did give me some ideas on stocks to add to my watch list, Derek's first book is still my favorite.  Perhaps it's because I'm a little more experienced now with investing and that I've read about a lot of the same concepts before.  I would say this book is geared for someone just starting out in their investing journey and looking for ideas on which companies to look into.
Want a Free Copy?
The author is offering Million Dollar Journey readers the chance to win a free copy of the book.  The details are below:
New and Existing Money Tips Newsletter Subscribers will be drawn at random for a free book (you can subscribe here). (+1 entry)
Leave a comment in this post by clicking here. (+1 entry)
Only one comment entry per person (valid email addresses only please – privacy policy).
Contest will end Sat 5pm EST Jan 29, 2011 and the winner, drawn randomly, will be contacted shortly after!
I've Completed My Million Dollar Journey. Let Me Guide You Through Yours!
Sign up below to get a copy of our free eBook: Can I Retire Yet?