Lessons Learned on Taboo Subjects
Money and sex are two of the few remaining taboo subjects in our culture, especially across generations. I still remember in clear horrifying detail the day my Mom told me about the birds and the bees. I was ten. I asked one simple question and for whatever reason she took it as a sign that this was the moment she'd be waiting for. She took a deep breath and an hour later I sat staring blankly out the window, horrified and in utter disbelief that this could possibly be true. She never spoke another word about it.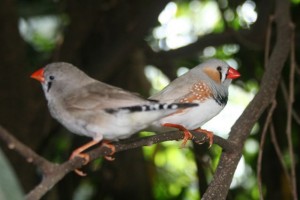 Last week my son came home from school and announced, "Guess what Mom? We learned about puberty in class today and next week they're going to tell us all the other stuff but I already know all about that, don't I?" I responded, "I think we've covered it all but let me know if you learn anything new!"
Sex Ed is part of the school curriculum but for the most part the basics of finance are being left for parents to teach their kids. Parents, who for the most part were never taught the basics from their parents. The fact that my parents spoke to me, albeit briefly, about sex and about money is a huge leap from what their parents told them. They came from a generation where sex and money were topics to be avoided entirely.
What they taught me about sex included:
It's necessary for making babies.
Don't think about until your older.
It's not nice to talk about.
Let's talk about something else now.
We'd prefer you never brought this up again.
Let's pretend this never happened.
I lucked out with a Dad who had a contagious passion for personal finance. I never knew how much my parents had or how much they made but I was taught the basics of money management which sparked an interest in personal finance that has lasted a lifetime.
What they taught me about money included:
The miracle of compound interest.
The perils of credit card debt and high interest rates.
There are lenders and borrowers. Be a lender.
Invest early. It's all about the wait.
Read as much as you can about the subject. Never stop learning.
Never ask how much someone makes.
Never ask someone how much something cost them.
Much of what you learn from your parents about money comes from their example. Did they fight about money? Was money a source of tension in the house? Was it openly discussed? Did they look down on people from higher or lower socioeconomic backgrounds? Where the basics of finance overtly taught or was their example all you had to go on?
I laugh now when I think about how difficult 'the talk' must have been for my Mom. She clearly felt it was her duty to tell me but what an uncomfortable subject for her! Yet my Dad spoke about personal finance in a way that made it seem exciting, relevant, and full of potential to enrich my life. If only the other talk could have gone as well!
What did your parents teach you about money? Did they way they handle money influence the way you handle your finances?
Kathryn works in public relations and training for a non profit. In her off hours, she volunteers as a financial coach helping ordinary Canadians with the basics of money management. Her passions include personal finance and adult education. Kathryn, along with her husband and two children live in Ontario.