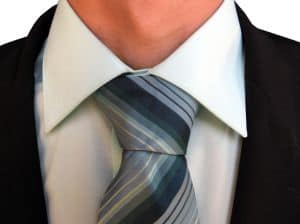 After doing the same job for the past few years, I've been starting to get the itch to branch out and try new things.  Trying to find new work means breaking out of my comfort zone, updating my resume, and getting ready for interviews again.  You know what they say, growth comes when you get the courage to leave the routine and try new things.
I'm not an expert, but I've been to quite a few interviews in my career due to work term offerings in Engineering school.  Obviously, my interview encounters might be slanted towards Engineering jobs. :)
From my experience, here are some interview tips that have served me well in the past:
Show up 5-10 minutes early – Showing up too early almost shows desperation, but showing up late is a terrible first impression.  Personally, I like to show up 5-10 minutes before "go time" so that I can get mentally prepared.
Dress to Impress – It never hurts to look your best during an interview as it shows that the interview is important to you.
Firm handshake, eye contact and smile – When you first meet your interviewer, make sure to make eye contact, smile and give a firm handshake.  This is a big rule that you might hear over and over.  Why?  Because it works.  In this game, it's all about first impressions.
While speaking/listening, make eye contact. Good posture is also important –  Making eye contact while listening or speaking shows that you're interested and honest.  Make sure to blink though, otherwise, it can get creepy.
Be positive in all of your responses, no matter how negative the question – Interviewers are looking to see your responses to hard questions.  No matter what though, always put a positive light on your answers.
Try to relate your experiences with what they are looking for – An employer is looking to fill a position within their company with as little "ramp up" time as possible so that they can start making money off you sooner.  The more experience you have that relates to the job, the better.  Even if you lack an abundance of relevant experience, you must have "some" relevant experience otherwise you wouldn't be in the interview.
Always have questions for the interviewer – Having questions during and/or after the interview is always a good thing as it shows interest and preparedness for the interview.  Note however, that questions about salary or benefits should be left until the offer is on the table.
Bring a sheet of your references – This is a nice way to finish off the interview as it shows that you are prepared, serious about the position, and confident about what your past employers think of you.
In the next column about interviews, I will go over some common interview questions that I've gotten over the years.
What are your job interview tips?
I've Completed My Million Dollar Journey. Let Me Guide You Through Yours!
Sign up below to get a copy of our free eBook: Can I Retire Yet?