Celebrating 3 Years of Million Dollar Journey
As it seems to be a common theme among some of the older Canadian PF blogs, November/December is the time when it all started!  It feels like it wasn't too long ago when we had our last annual giveaway bash, but the time is upon us again.
I am grateful and amazed at the community that has formed here at Million Dollar Journey over the years.  The encouragement and enthusiasm that you display via the comments and emails is the fuel that keeps this site running.
Million Dollar Journey started in Dec of 2006 with 0 readers… well 1 reader if you count my wife.  Today, we have grown to over 7700 RSS subscribers and have received millions of hits over the years.  As personal finance is still fairly taboo in society, it's refreshing and humbling to see the number of people who regularly follow my million dollar journey.
As a token of my appreciation, we have some great giveaways this year.  As per the last couple years, the prizes are sponsored by generous companies that I support.  This time around, the prizes are bigger than ever!
Without further delay, here are the prizes for our 3 year anniversary celebration:
1. PlayStation 3 Slim 120GB
Derek, the entrepreneur behind RedFlagDeals, has once again generously offered to sponsor a great prize.  What is RFD?  It's Canada's most popular "deal/bargain" portal with millions of visitors per month. If you enjoy finding deals (like I do), then you'll find great value in RFD, it's one of the sites that I visit daily.
If you need ideas for Christmas, make sure to check out their holiday gift guide.
Now, back to what you've all been waiting for, the prize.  As most of you already know, the PlayStation 3 is not only a top notch video gaming console, it's also a media center.  It can play your Blu-Ray movies along with the ability to wirelessly connect to your PC  and stream audio/video.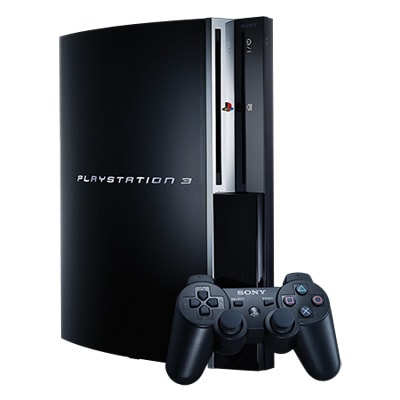 Here are the specs:
120GB HDD for storing games, music, videos and photos
High-Definition Blu-ray player for the best movie experience
Internet ready with built-in Wi-Fi
Two USB ports
HDMI output for 1080p resolution
Plays DVDs and CDs
Cell Broadband Engine advanced microprocessor
DUALSHOCK®3 wireless controller
Free PlayStation®Network membership
The PS3 slim is actually the media center I'm considering purchasing for my own family room so I'm excited about giving it away to one lucky reader.
2. $100 Shopping Gift Card
Great Canadian Rebates has also generously offered a prize for Million Dollar Journey Readers.  For those of you who don't know about Great Canadian Rebates, it's a free portal for online shopping that will allow you to receive cash back on your online purchases.  If you use this portal in conjunction with a cash back credit card, you can end up with a significant discount on your purchases.  Check out my Great Canadian Rebates review to learn more about them.
So what exactly are they offering as a prize?  They are giving away a $100 gift card for this birthday giveaway.  The gift card is redeemable at various popular online stores: Sears, Chapters, Canadian Tire and Home Depot.
How to Enter:
To be eligible for the prizes above, simply:
Sign up for the new MDJ Money Tips Newsletter (free).  If you are reading through a feed reader or email and don't see the signup form, click here.
What is the Money Tips Newsletter?
I should have written about this before, but the MDJ Money Tips Newsletter is a free email newsletter that I will send out once or twice a month.
The content will include highlighted articles on Million Dollar Journey over the past couple weeks, exclusive offers for Million Dollar Journey readers, and original content that doesn't make it to the front page of this blog.
As mentioned above, your privacy is important to us. We will never sell your information to third parties, as well, you can unsubscribe from the newsletter at any time.
The Giveaway Rules:
Lets go over some of the rules. All contestant entries will be shoved into an electronic hat and drawn at random.
Only confirmed (new and existing) newsletter subscribers on the date of draw are eligible.
To be fair to all contestants, each winner can only win once.
Only those with a North American mailing address may enter.
Contest will end Sat 5pm EST Dec 19, 2009 and the winners announced shortly after!
Many thanks again to RedFlagDeals and Great Canadian Rebates for sponsoring prizes.
Stay tuned..  there may be more surprises to come!
Good luck!