Budgets are like diets.  You have to find the right kind to suit your personality. If you tell me that I have to eat 1/4 cup of cottage cheese, half a grapefruit and two sticks of celery for breakfast, I'm going to want bacon and eggs. If you tell me I only have $23.40 cents for entertainment this month, I'm going to want dinner and a Broadway show for two. I don't like restrictive diets just as I don't like restrictive budgets.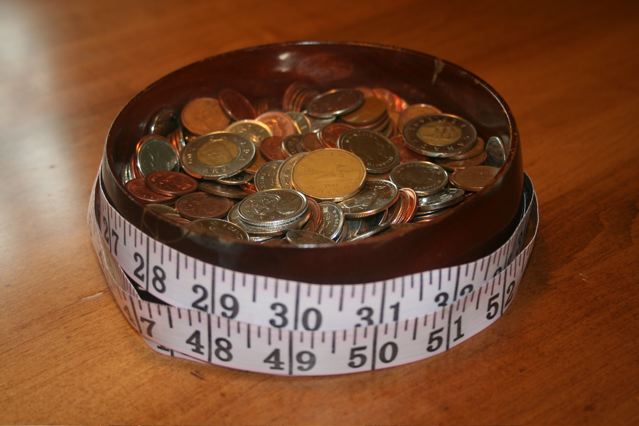 For others, having tight boundaries is what they need to budget properly. They may be only able to stay on a budget when the boundaries are firm.
Here are a number of ways to budget.
1) Zero-Based Budget.
This is a super tight budget. Every dollar is accounted for and written down before the month begins. Every category has a limit and once that limit is reached, spending stops. I know a number of people that use this system and it seems to work for them. People who use the 'envelope system' are working with a zero-based budget. For me it doesn't work. Life happens. Unexpected expenses are inevitable. Having a zero-based budget creates stress in my life and makes me want to rebel.
2) Flex Budget.
The flex budget is similar to the zero based budget except that the categories are more flexible. Instead of categories that might include groceries, clothing, kids, entertainment, eating out, personal stuff, gifts, etc etc, there are fixed expenses and there is 'spending money'. The spending money is for whatever category you choose. The total amount for spending money is fixed but there is a large amount of flexibility on how the amount is spent. One month you may want to eat out more and spend less on clothing. The next you may buy more gifts and spend less on groceries. It's your choice month to month how that fixed amount is spent. With a flex budget you are still going to want to track your spending so that you know how much spending money you have left each month.
3) Reverse Budget.
The reverse budget is super simple. You pay yourself first. You live off the rest. You avoid consumer debt. Again, it's very similar to the flex budget in terms of it's flexibility. The difference is that all savings (RRSPs, RESPs, TFSAs, investments) go out first. Fixed expenses are taken off second and the rest is to do with as you please. With the reverse budget there is no need to track spending unless you are particularly curious about where your money went. If you stick with cash or debit and don't use credit, over time it won't matter. You'll be spending less than you make.
Only you know yourself well enough to know what kind of budget will work for you. Remember the same diet doesn't work for everyone. Even though it comes down to simple math; eat less than you burn and spend less than you make, a budget or a diet plan gives you the tools you need to successfully carry out your goals. You need to find a system that works for you. Budgets shouldn't be a chore. They are a tool to help you create success on your road to wealth.
Which budget most closely represents the type you use?
Kathryn works in public relations and training for a non profit. In her off hours, she volunteers as a financial coach helping ordinary Canadians with the basics of money management. Her passions include personal finance and adult education. Kathryn, along with her husband and two children live in Ontario.