After watching The Meatrix (note the spelling), my wife has been on an organic food only tear.  For those of you unfamiliar with The Meatrix and not inclined to watch, it's about how poorly factory farm animals are treated to mass feed humans.  Organic foods, on the other hand, have standards as to how animals/plants are treated and fed before reaching the human food supply.
While it's great that organic meats come from animals that are treated (and fed) better, they are also heavier on my credit card!  How much more?  Reviewing our grocery bills over the past couple of trips, it seems that organic products range from 30%-100% more than the same un-organic product.  I would say that the price discrepancy may vary based on location, however since we are on an island, organic products sell at a premium.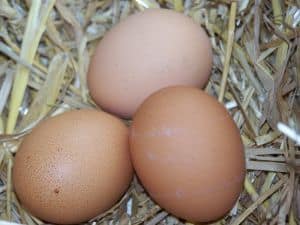 For example, a carton of large eggs here will cost around $2.85.  A carton of large free range organic eggs will cost around $4.89.  While the price difference of $2 (and change) may not sound like a lot in the grand scheme of things, it represents a 72% price difference.
We typically drink skim milk which runs for around $3.77 for a 2L.  The same amount of organic milk costs $6.10 which equates to a 62% premium.
So here's my question for you, is the benefit of eating organic food worth the price premium?  Where do you draw the line when choosing between organic food and its counterpart?
I've Completed My Million Dollar Journey. Let Me Guide You Through Yours!
Sign up below to get a copy of our free eBook: Can I Retire Yet?